Description
Vertical Rudder Assist (Apply 20~50 CC Airplane) 
Note: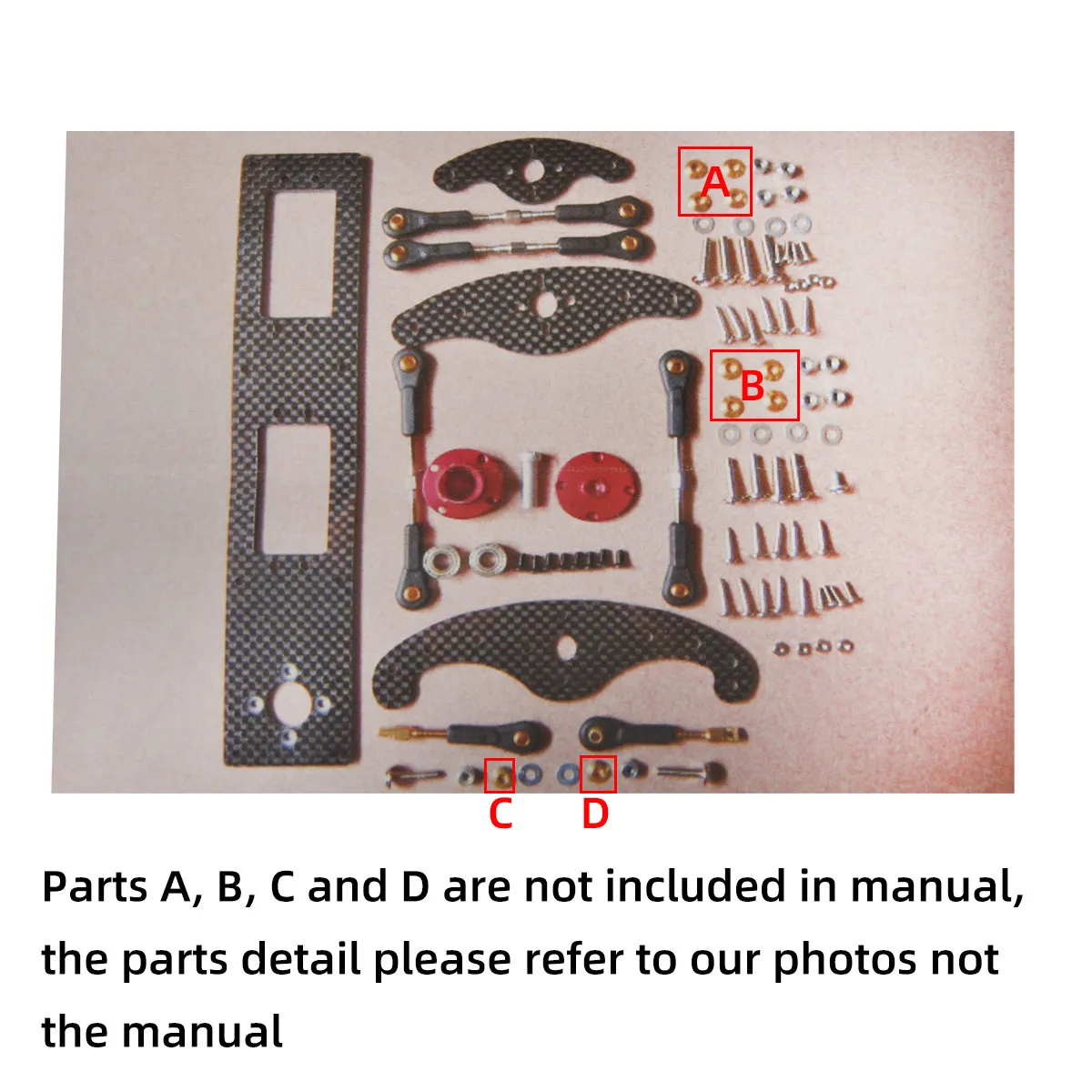 Feature :
Have you experienced hovering during crabbing? You will feel it if you install with rudder assist. 
We have tested, it could be very slow when crabbing, to make the rudder control surface bigger 
and give a bit push to the gas, then you can see the plane will be Climbing and hovering. 
The most important thing is that its rudder control surface is efficient,to turn the hovering is easygoing with quick reaction.. You must get more impression to judge what's the difference between having Rudder Assist and without when it's crabbing. 
The plane normally has a flabby rudder control surface which causes the slow reaction. But installing with rudder assist will bring the great feeling of active flight and there is no hesitate with 3D action. Here is no hesitate with 3D action.
Include:
Rudder Tray: L121*38mm, 1pcs

Carbon Fiber Servo Arm: L60*24mm, 1pcs; L112*33mm, 1pcs

Aluminum Bearing Mount: D25*H18mm

Aluminum Stick: D5*H16mm

Aluminum Round Servo Plate: D25*3mm

Bearing: D11mm

Stainless Steel Push Rod: L38mm

Standard Bearing Head: D3*28mm

Connecting Rod: L23mm

Flat Screw: K2.5*6mm (black)

Set Screw: PWA2.3*12mm

Nut: M2

Machine Screw A# with Wash: PM3*6mm

Machine Screw: PM2*8mm

Nylon Nut: M3

Washer: D7*d3mm

Taper Washer: D3mm (copper)

Machine Screw with Wash: PM3*14mm
Payment & Security